Living with Reflux Board of Trustees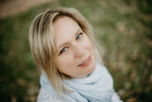 Tracey Guilliatt-Parks
Chairman and Chief Executive Officer (CEO)
Tracey has sat as the CEO and chairman of Living with Reflux since she first founded the organisation in 2003. Tracey has experience of living with reflux having cared for two children, one of who suffered with Gastro-oesophageal Reflux (GOR) and a second with Reflux Disease (GORD).
With an honours degree in psychology, Tracey has worked with families for over 30 years in parental child education and over 20 years supporting families with infants and children with reflux. Tracey's work within the charity has led her to frequently present on the emotional side of having a child with reflux. Furthermore, Tracey has developed alongside the Living with Reflux Medical Advisory Board, educational material for the general public at large and is the main editor of the website.
Tracey Currently works speaking both English and German, supporting families with children who suffer with social, emotional developmental issues and behavioural problems, as well as her work within the charity.
Tracey runs the charity with the current board of Trustees which stand as follows:
Gemma Morton - Vice President
Stephanie Harvey - Secretary
Tatjana Geier – Trustee
Richard Laws – Treasurer