The vast majority of infants showing signs of Gastro-oesophageal Reflux (GOR – in the UK / GER /Internationally) will grow out of GOR between the ages of 12-15 months of age.
This graph was taken from a study performed in Australia; they looked at the natural history of reflux in children up to the age of 2 years. As you can see 41% of infants showed signs of GOR between 3-4 months of age, and gradually this decreases until about 13 months of age, where only approximately 5% of infants are still showing symptoms.
As young infants grow, become more upright, and start taking solid foods the frequency of spitting up begins to slow. If you have any concerns please always contact your medical professional.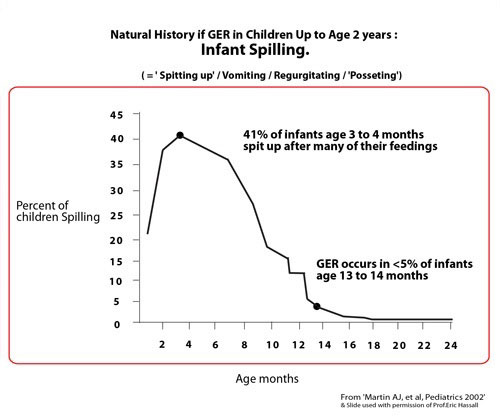 Click here for the References
Other Links