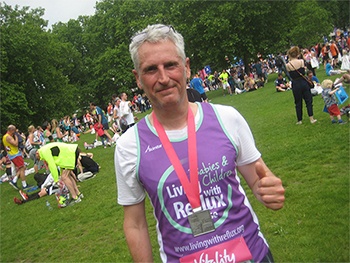 One of the most popular road runs in London, taking place at the end of May. Covering 10kms starting in St James's Park finishing on the Mail in front of Buckingham Palace, places for this race are limited.
We have places for the next run, all we require is for you to email us info@livingwithreflux.org
Acknowledging your interest in one of our places, all runners on behalf of Living with Reflux will receive a free running shirt in our charity colours.
Terms and Conditions:
All we require from you is a guarantee that you will raise a minimum £30 for Living with Reflux.
Register here: Link to registration page.